Benefits of Hot Runner Mold
Share
Issue Time

Jan 24,2018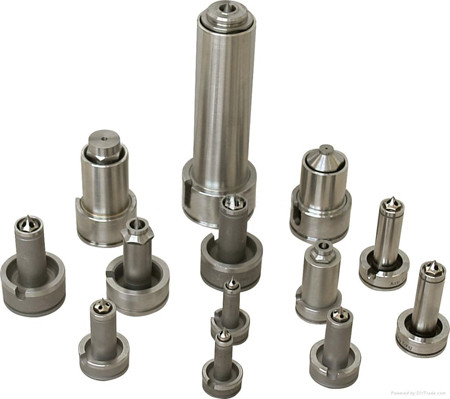 I was asked by a beginner in mold industry:
What
is difference between
Hot

Runner Mold
& Normal Mold for injection molding machines? Is
hot
runner
mold benefited to reduce wastage & increase production?
Though the question is fairly basic, there is quite a range of answers, and those answers are not simply boiled down to one or two sentences.
The indications, guidelines and factors as well as all the different variations for use of a "cold
runner
" versus a "
hot
runner
" are going to vary, and would range beyond the scope and ability to answer the question.
You will have to examine your application and choose accordingly, but I will try to explain briefly some of the advantages to a
hot
runner
solution. As I currently work for a
hot
runner
company I see many parts that benefit from this application. Here are a few basic reasons to look into
hot
runners:
Less waste -which in turn reduces contamination
Controlled melt temperature - reduces warping of part as well as plastic degrading
Great gate vestige - Reduces the need for second operations
Lower injection pressures - allows for more cavities per mold
Shorter cycle times - improves production efficiency
An example of this would be a high cavitation part such as a small cap. A
hot
runner
could be used for this part creating a good cosmetic gate, no waste, with a
cycle time
. A
hot
runner
can be used for all thermoplastic resins, and yes even rigid PVC if done correctly.
I would suggest that you strongly consider the SPE training program, hold at the Chicago Hilton/Indian Lakes Resort, Bloomingdale, Ill. Topics include: plastic injection mold design and building; plastic materials and processing; extrusion of engineered plastics; reheat stretch blow molding; injection molding troubleshooting; plastic component failure analysis; thermoplastic elastomers, thermoforming process technology, plastic part purchasing and quoting; screw design; snap/press fits and plastics welding; blow mold tooling and part design; rheology, biopolymers and other new technology. Another alternative to consider is having someone come to your plant to conduct training.