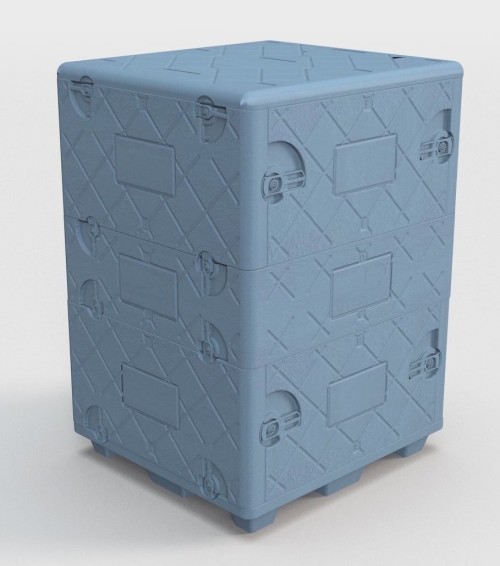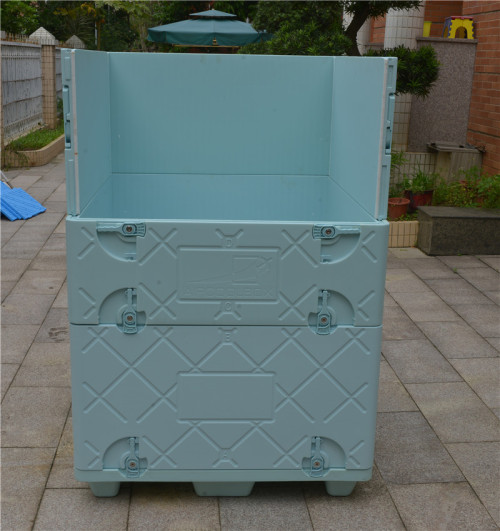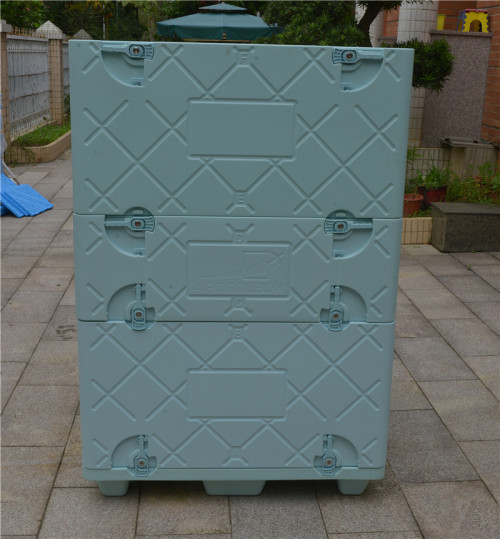 123coolbox for seafood transportation / vegetable or fruit transportation container
Item specifics
External size

L 1104 x W 1020 x H 1551mm
Internal size

L 1024 x W 940 x H 1360mm
Interior Volume

1.309m3
Weight

73kgs
Material

High Density Polyethylene filled with Polyurethane Foam
Usage

vegetable/fruit transportation
Quality

FDA BPA free
Construction

double wall
Description
Feature
1. Unique design
123coolbox uses a self-aligning feature that's built into the panels. A unique, one-handed operation "locking lever" secures each panel layer to each other, whilst a simple lever operation and latch mechanism, fixed and flush to the panels, secures the whole assembly as a one piece unit. The unit flat-packs into itself at the side panels fit inside the one piece mid-panel between the base and lid
2. Customisable
For larger order, the 123coolbox can be customised with the customer's colour choice, and they can seasily include corporate identities, logos and branding
3. Insulating Material:
123coolbox is an insulated, collapsible container that protects products and keeps them within a temperature range of +2℃ to +8℃ and +15℃ to +25℃ without additional refrigerant for up to 120 hours
4. Easy to use
123coolbox is easy to build and designed to optimise space. They can be flat-packed and made available as required, with no specialist airfreight requirements. With a modular design and few interchangeable parts.
123coolbox includes an integral pallet base which makes it easier to move by pallet jack or forklift
5.Better than throwaway packaging
Throwaway packaging are bulky and easily damaged, and dry ice and gel packs add weight to shipments and increase airfreight cost 123coolbox's solution reduces wastage and ensures an environmentally-friendly approach to packaging and distribution.
Delays in transit usually require new dry ice and gel packs, whilst polystyrene attracts a disposal tax in Europe; 123coolbox sidesteps these problems by avoiding environmentally-damaging materials
Easy to Build
123 coolbox's specially-designed panels easily lock together using simple levers. 123coolbox can be flat-packed for a cost effective return journey and re-used for continued airfreight.
Step 1: Lay base panel on the floor and position the four A-B side panels into the grooves, aligning the small levers. Secure the panels by rotating the levers through 90 degrees
Step 2 : Slot the 1-piece C-D middle panel onto the assembled panels and secure the four lower small levers by rotating through 90 degrees
Step 3: Repeat step#1 using four E-F side panels to assemble the top layer
Step 4: Position the lid panel and rotate the four small levers through 90 degrees until the lid is secured.
Step 5: To flat-pack, remove all panels and slot the middle section on to the base. Fit the short side panel (A-B or C-D) into the longer U-shaped panel, place inside the unit and replace lid.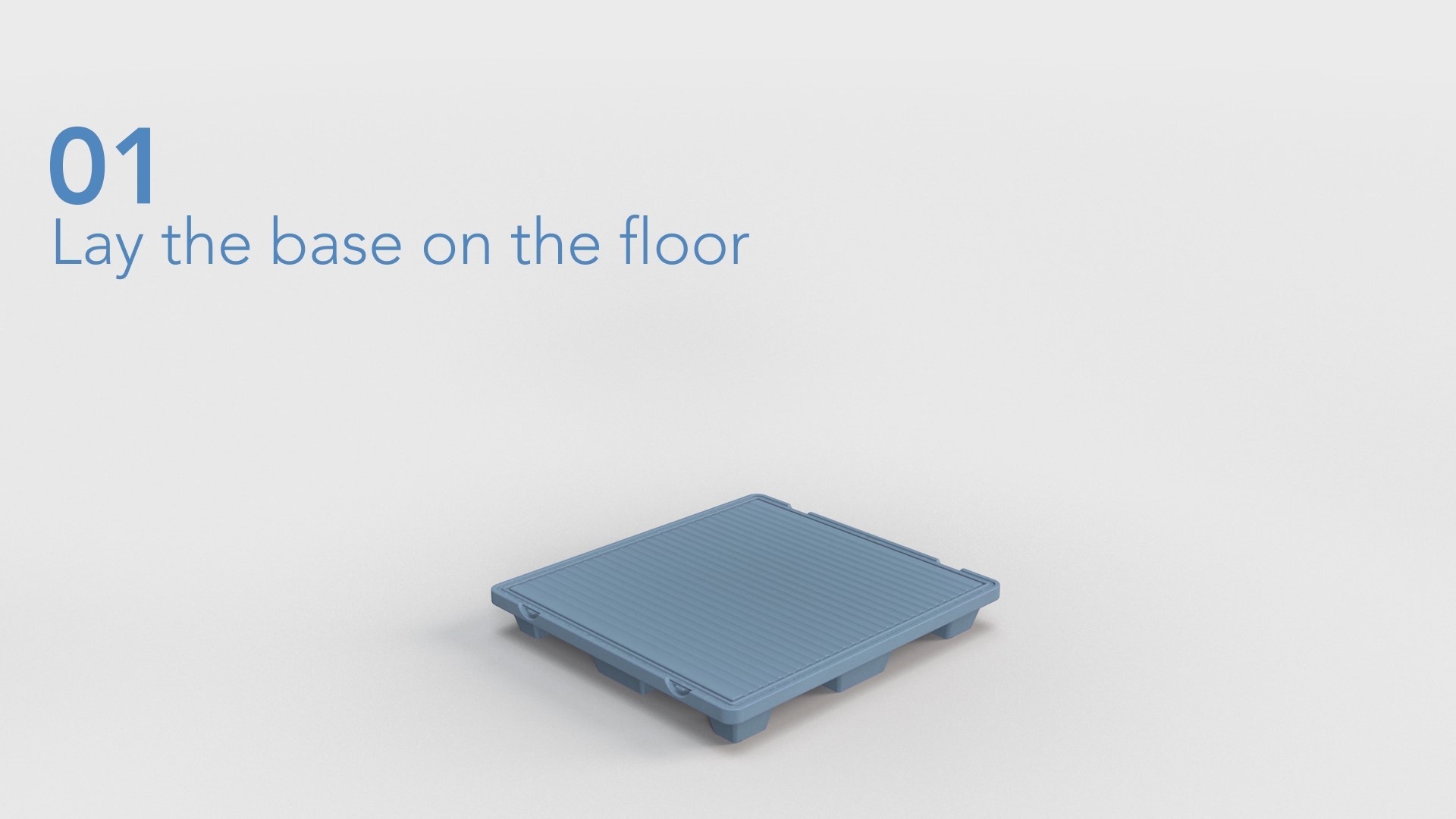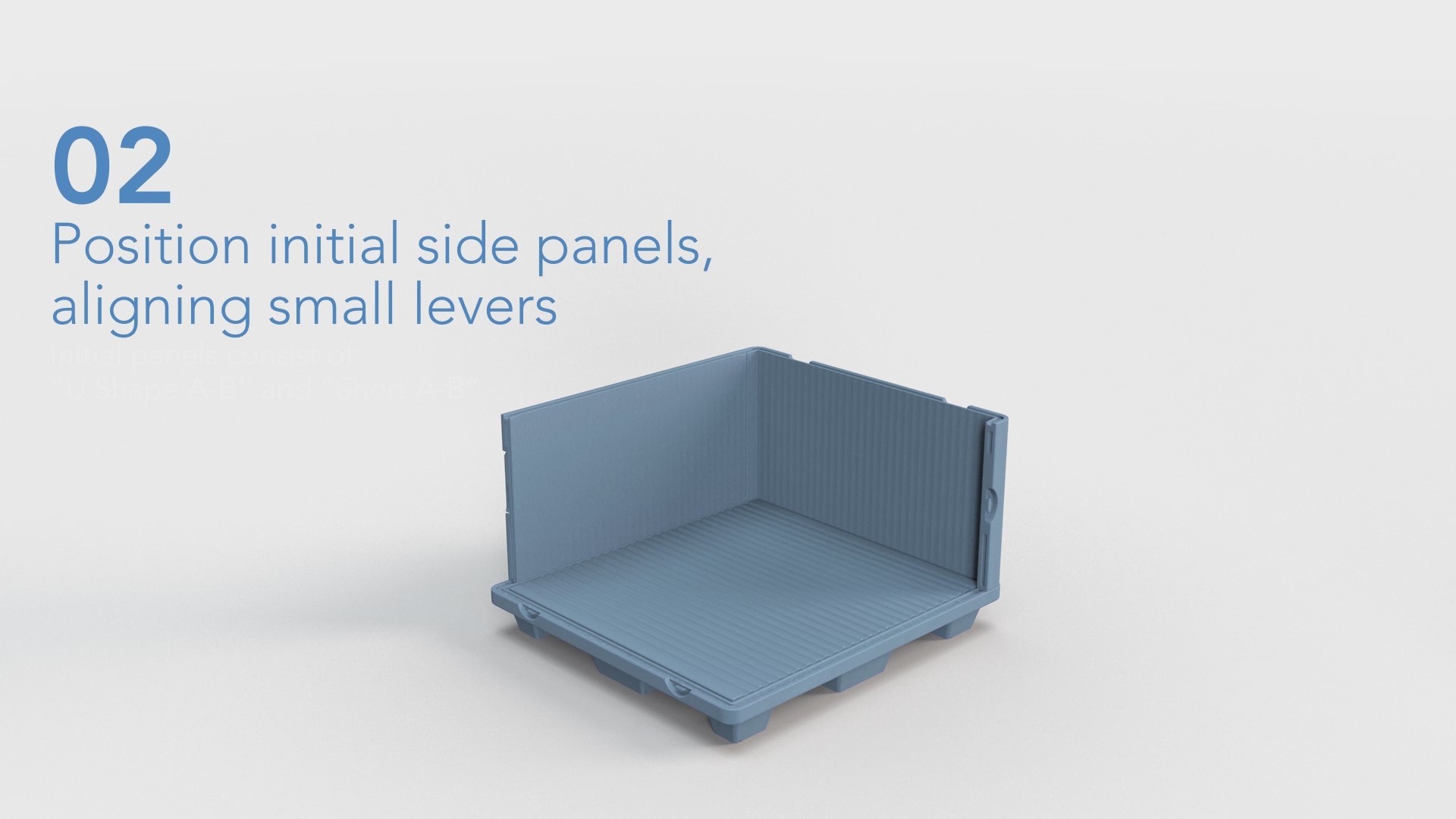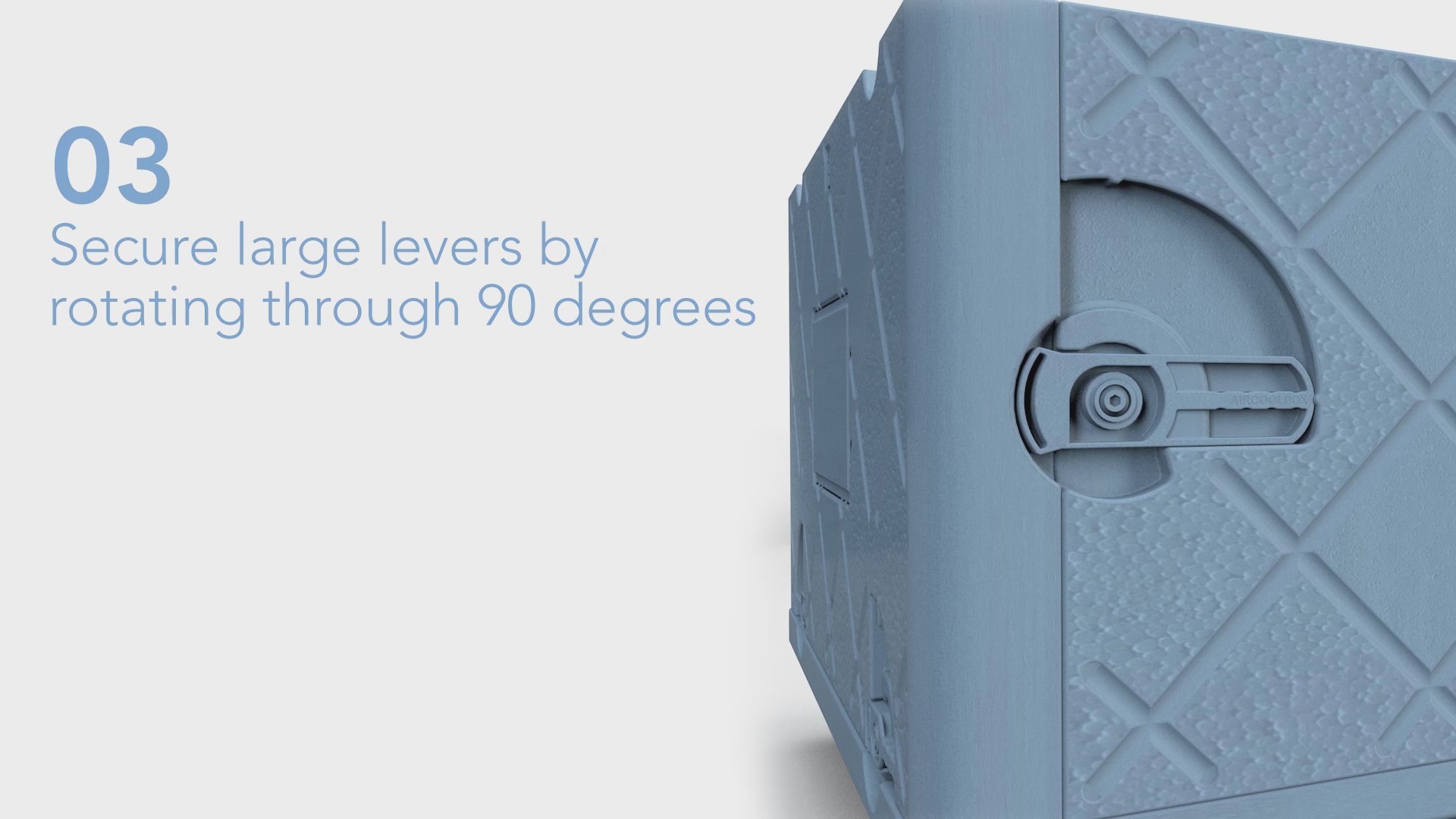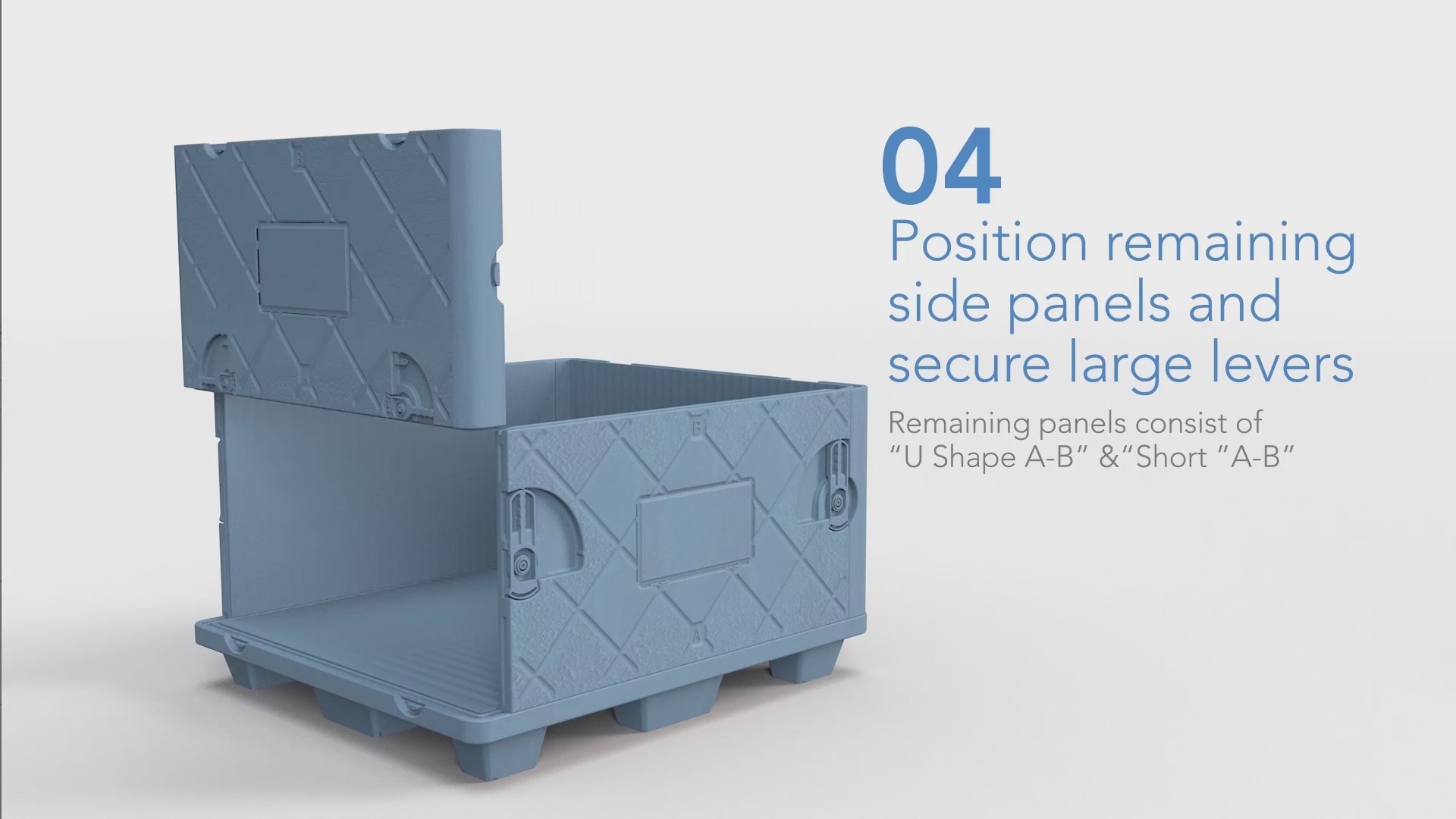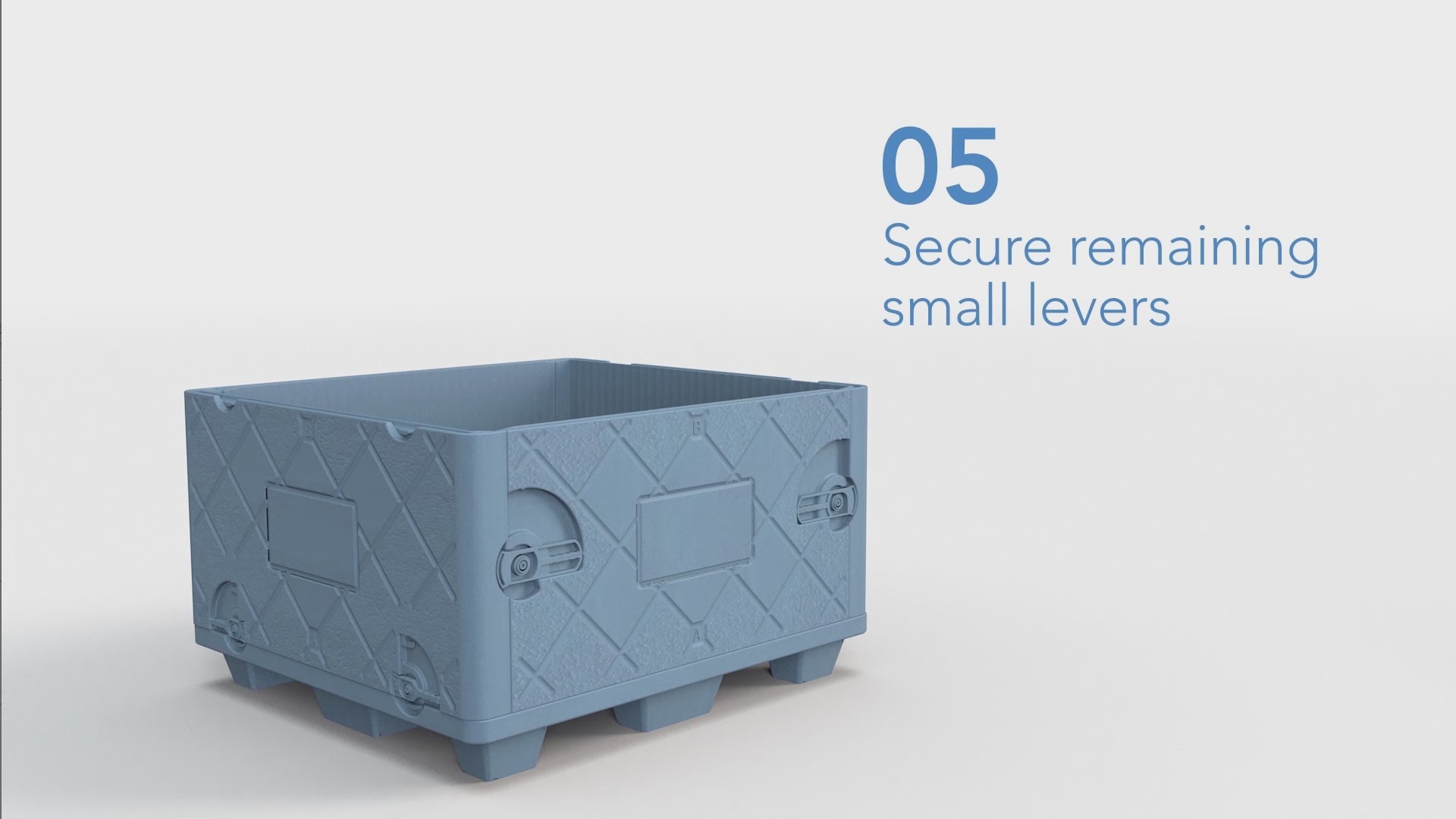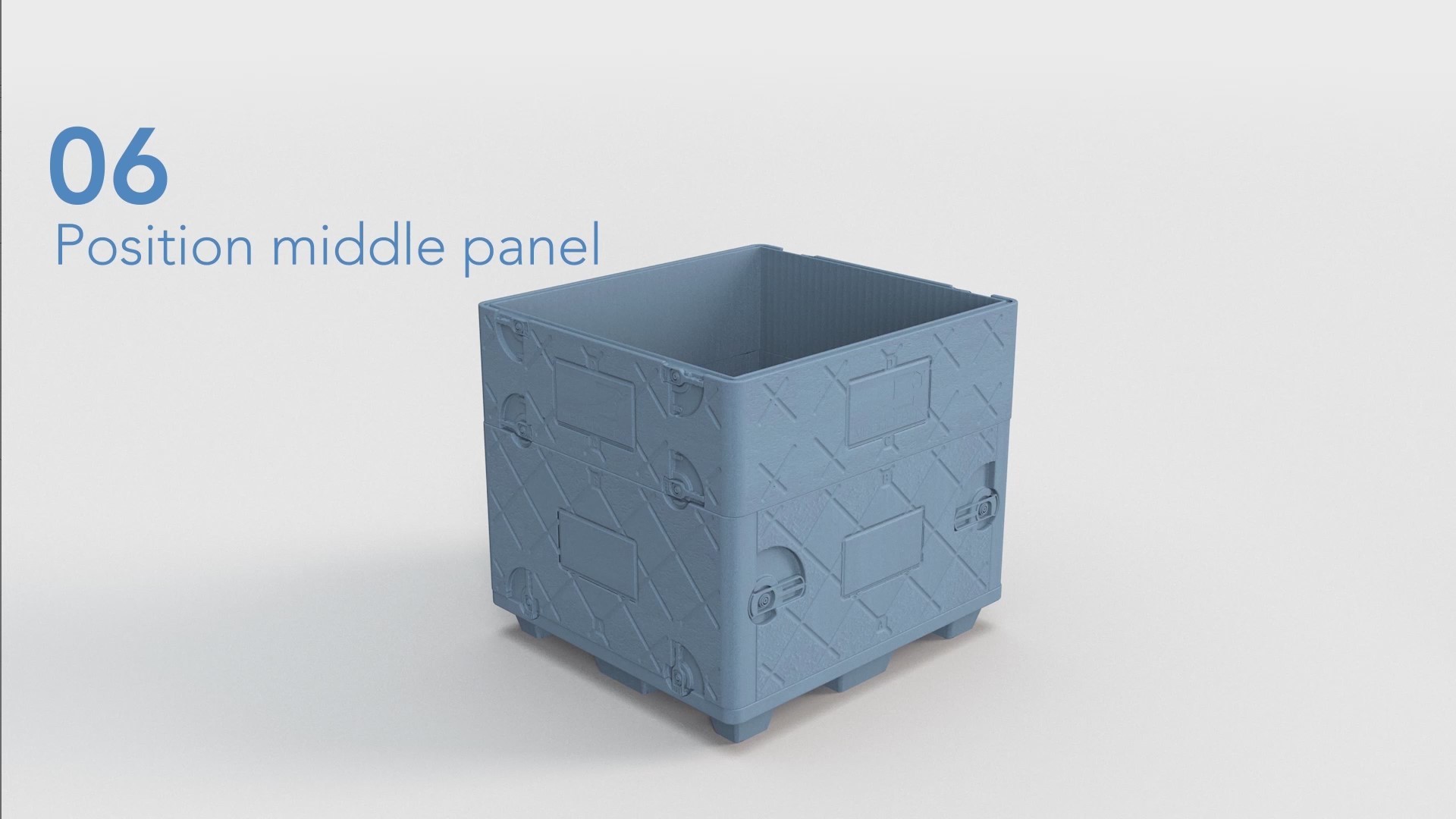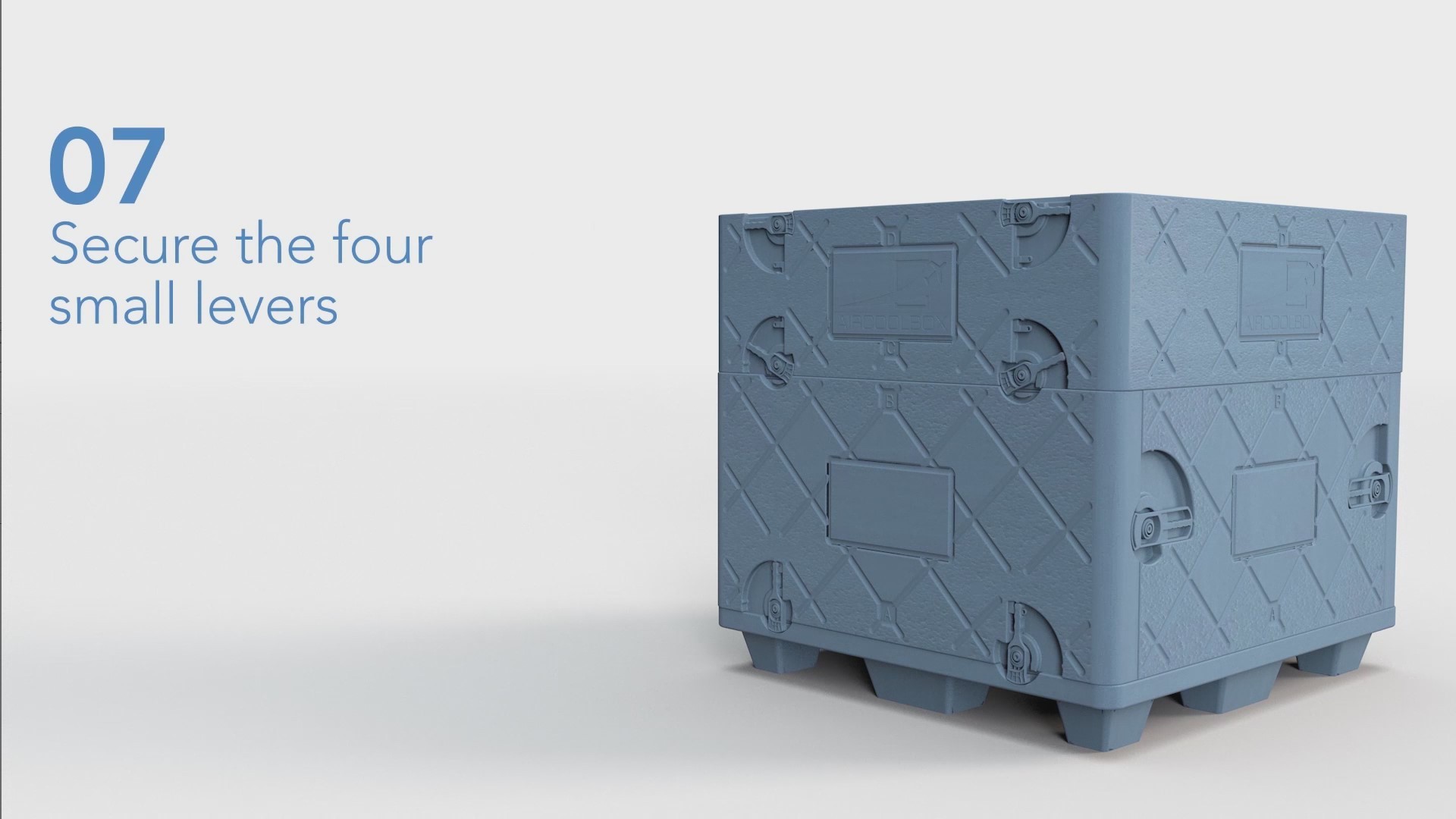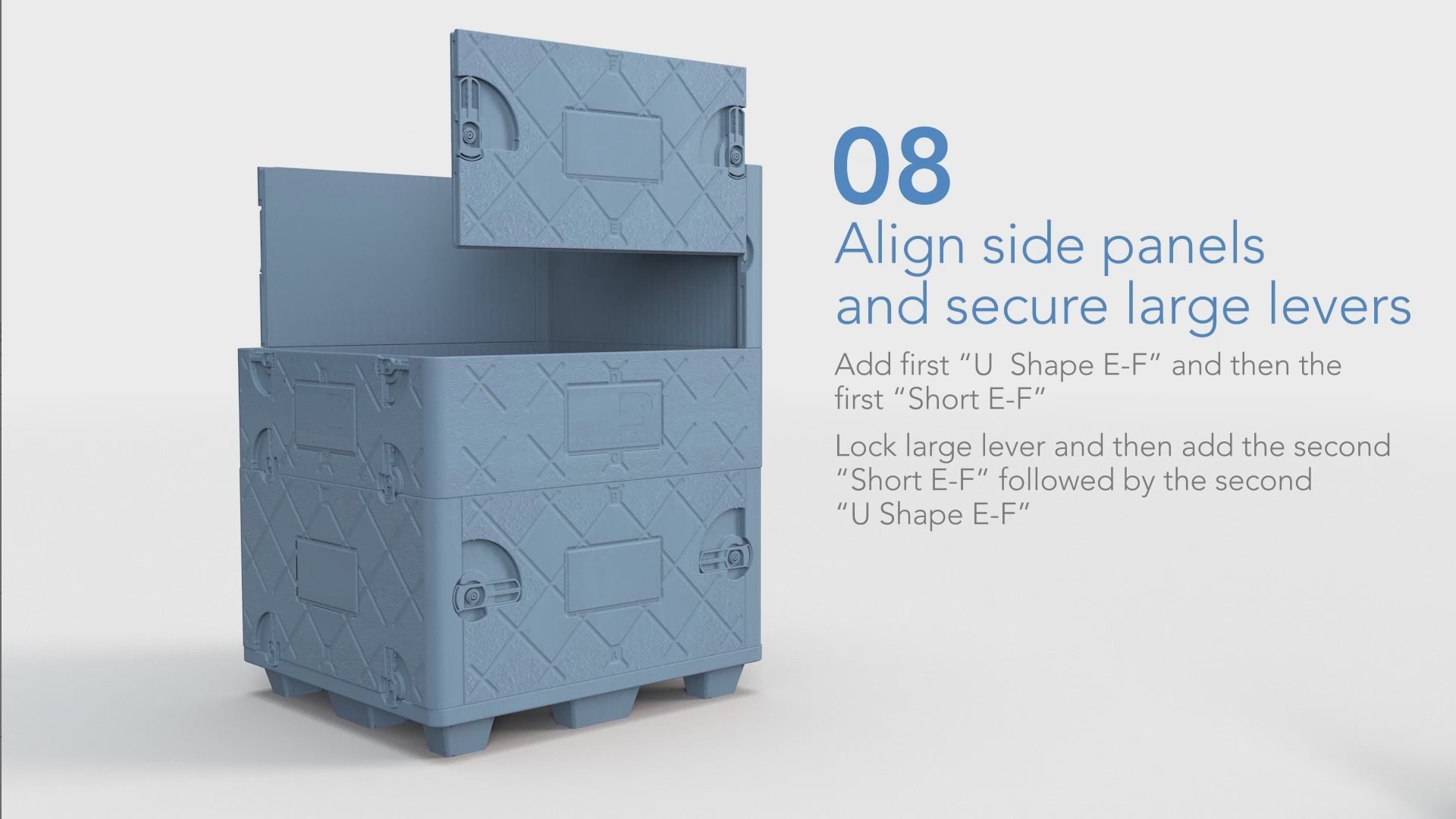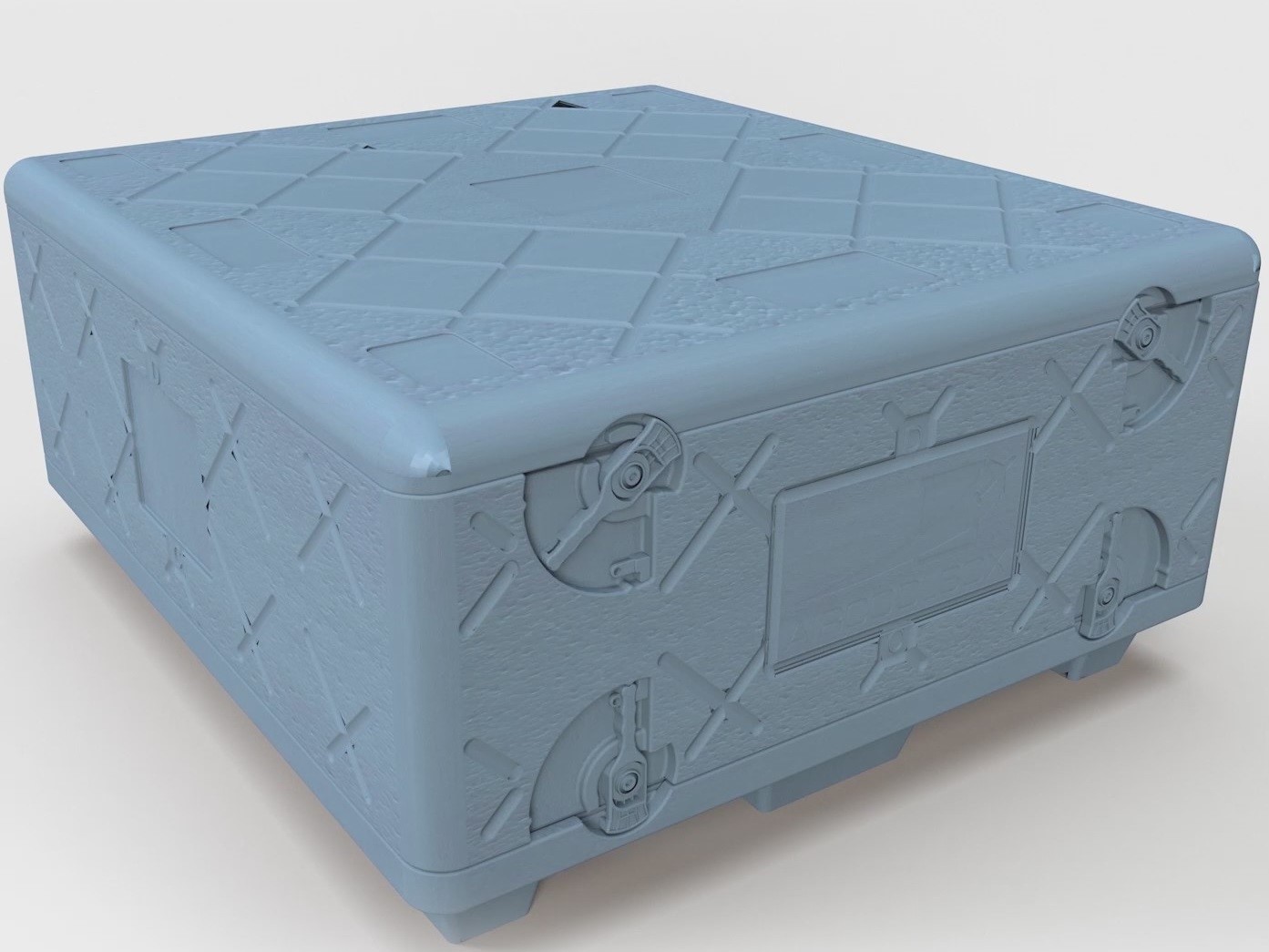 123coolbox small
External size: L 1104 x W 1020 x H 535mm
Internal size: L 1024 x W 940 x H 344mm
Interior Volume: 0.331m3
Weight: 35kgs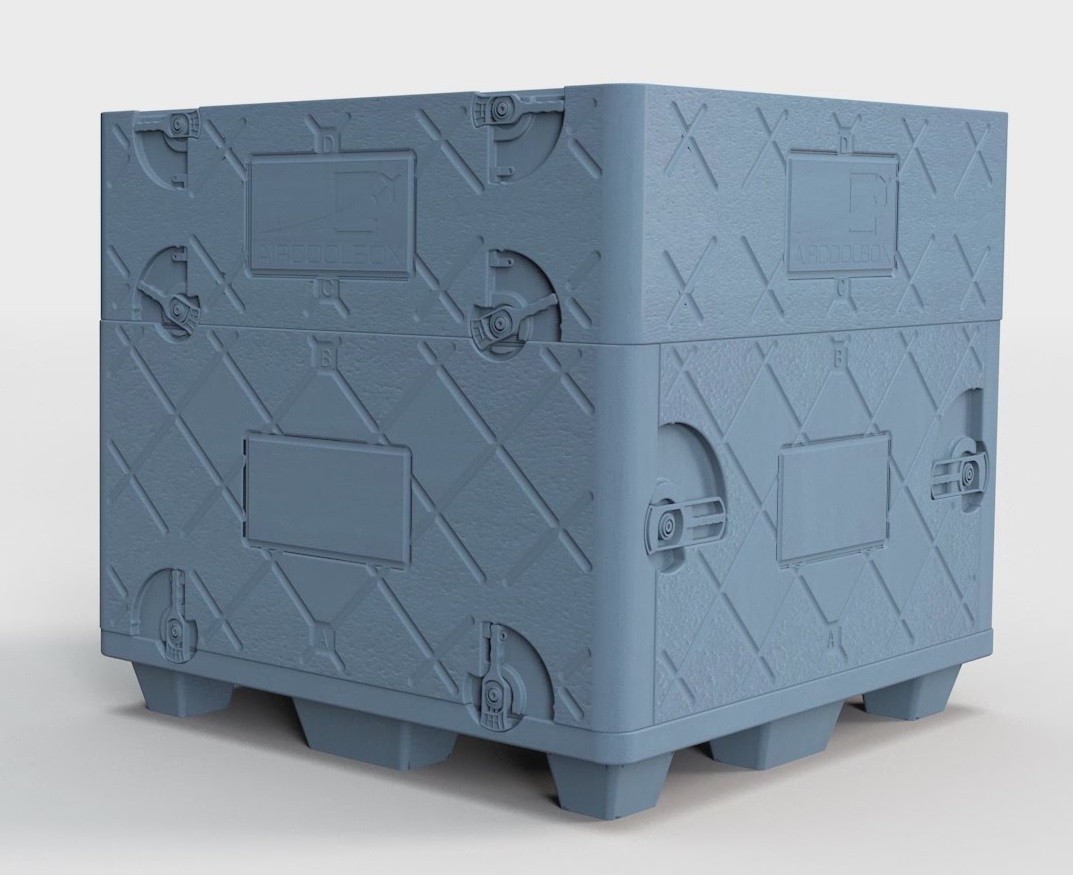 123coolbox medium
External size: L 1104 x W 1020 x H 1043mm
Internal size: L 1024 x W 940 x H 852mm
Interior Volume: 0.820m3
Weight: 54kgs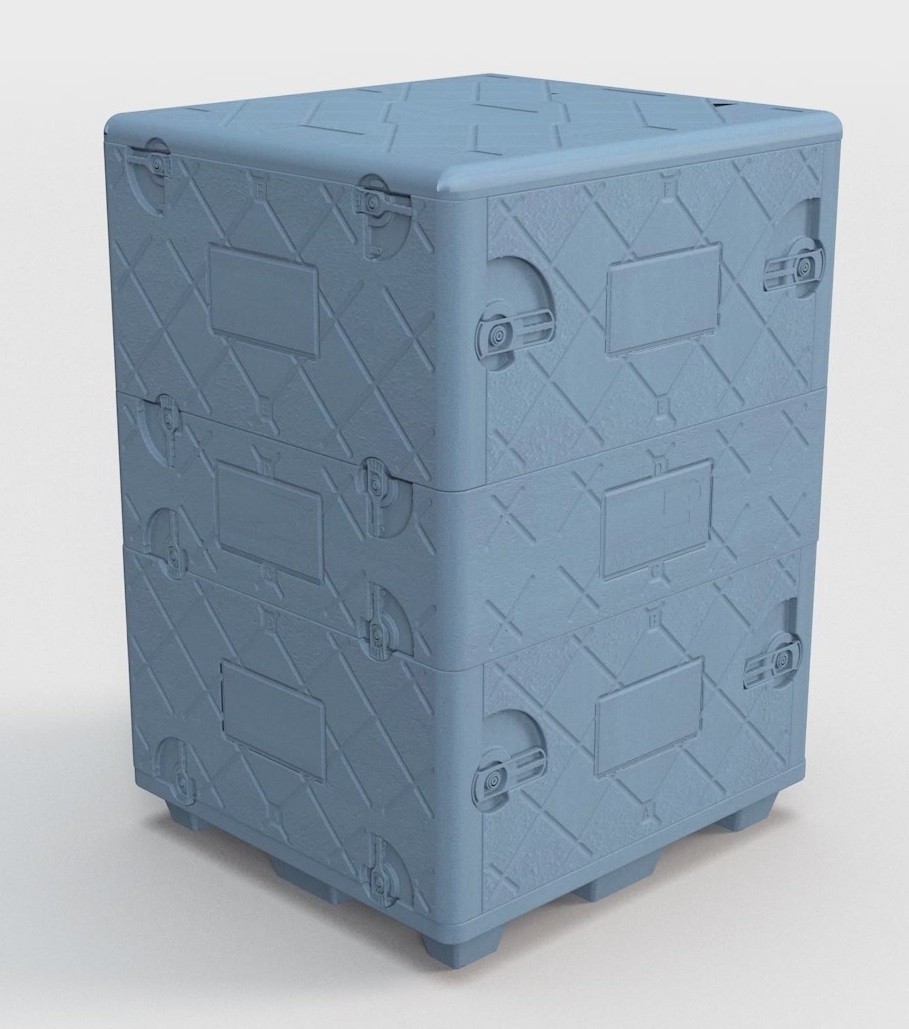 123coolbox large
External size: L 1104 x W 1020 x H 1551mm
Internal size: L 1024 x W 940 x H 1360mm
Interior Volume: 1.309m3
Weight: 73kgs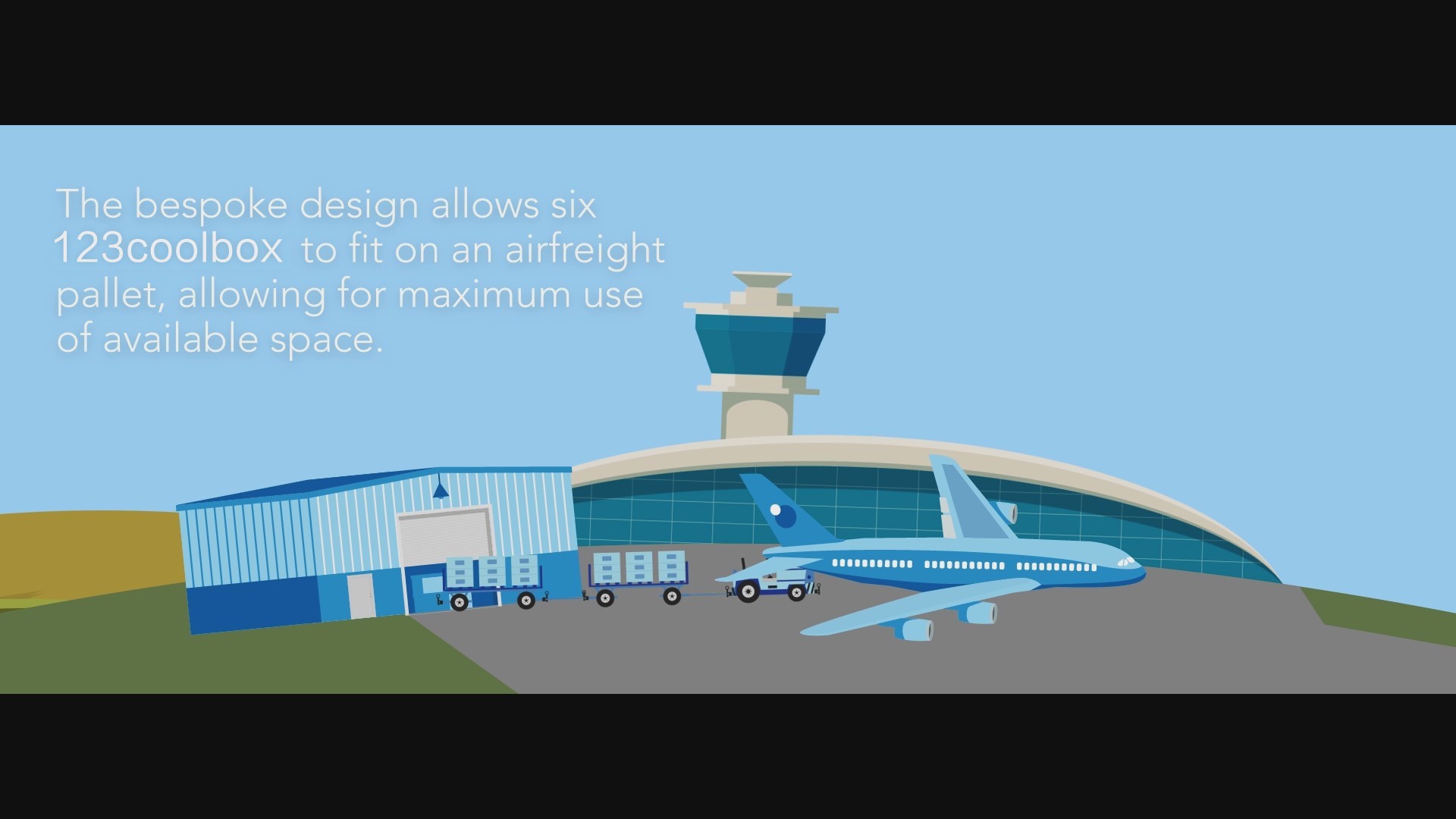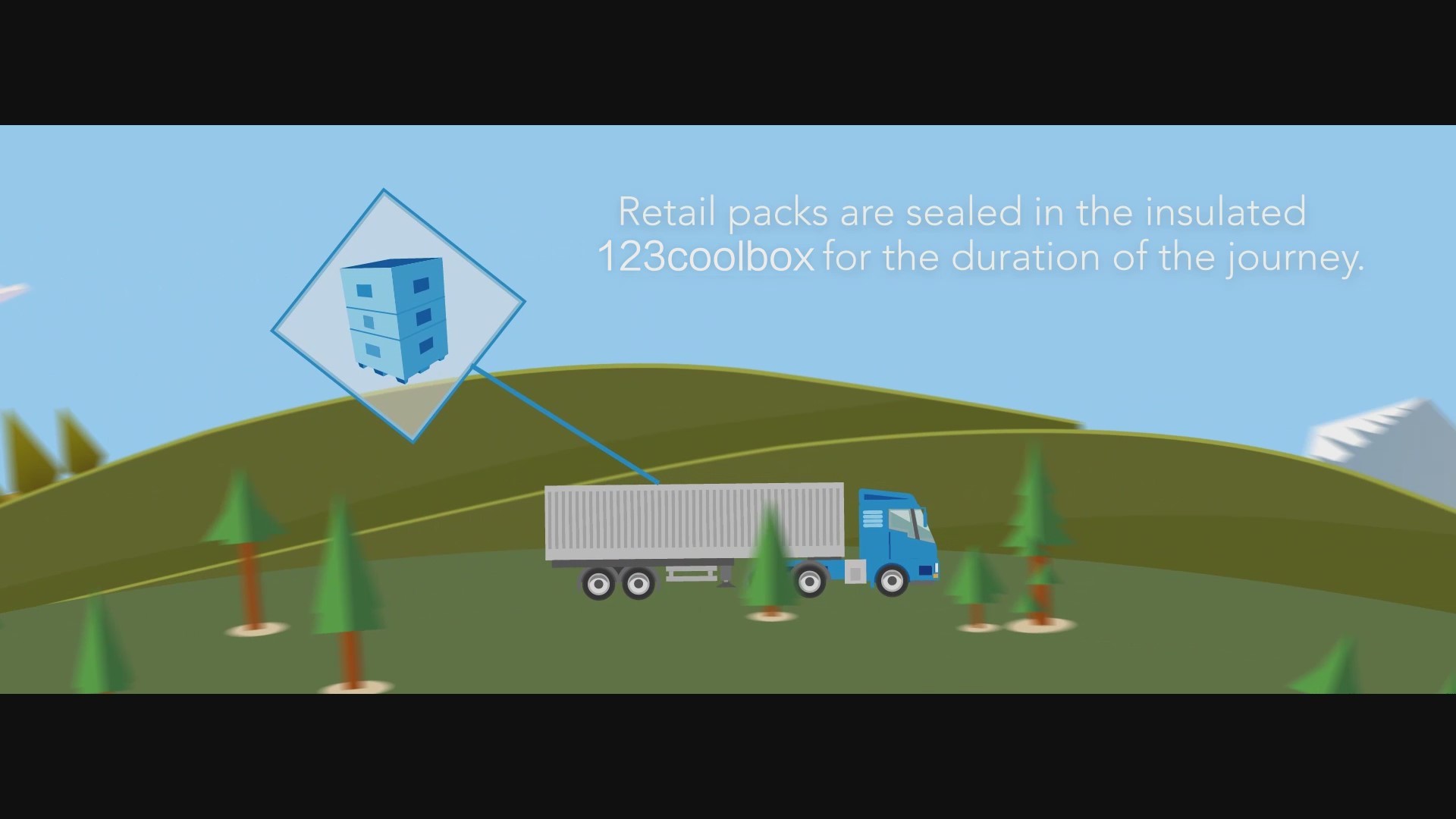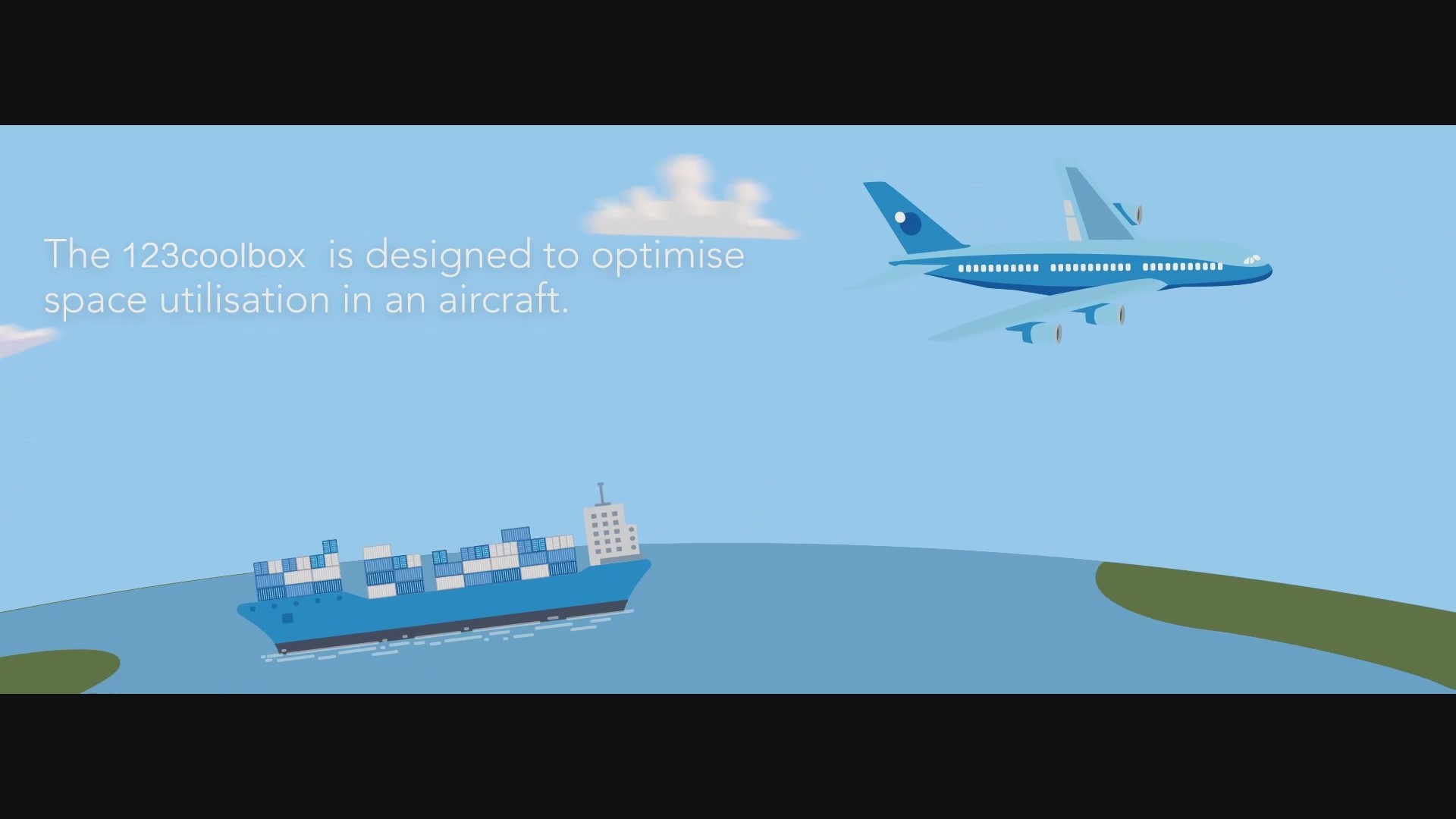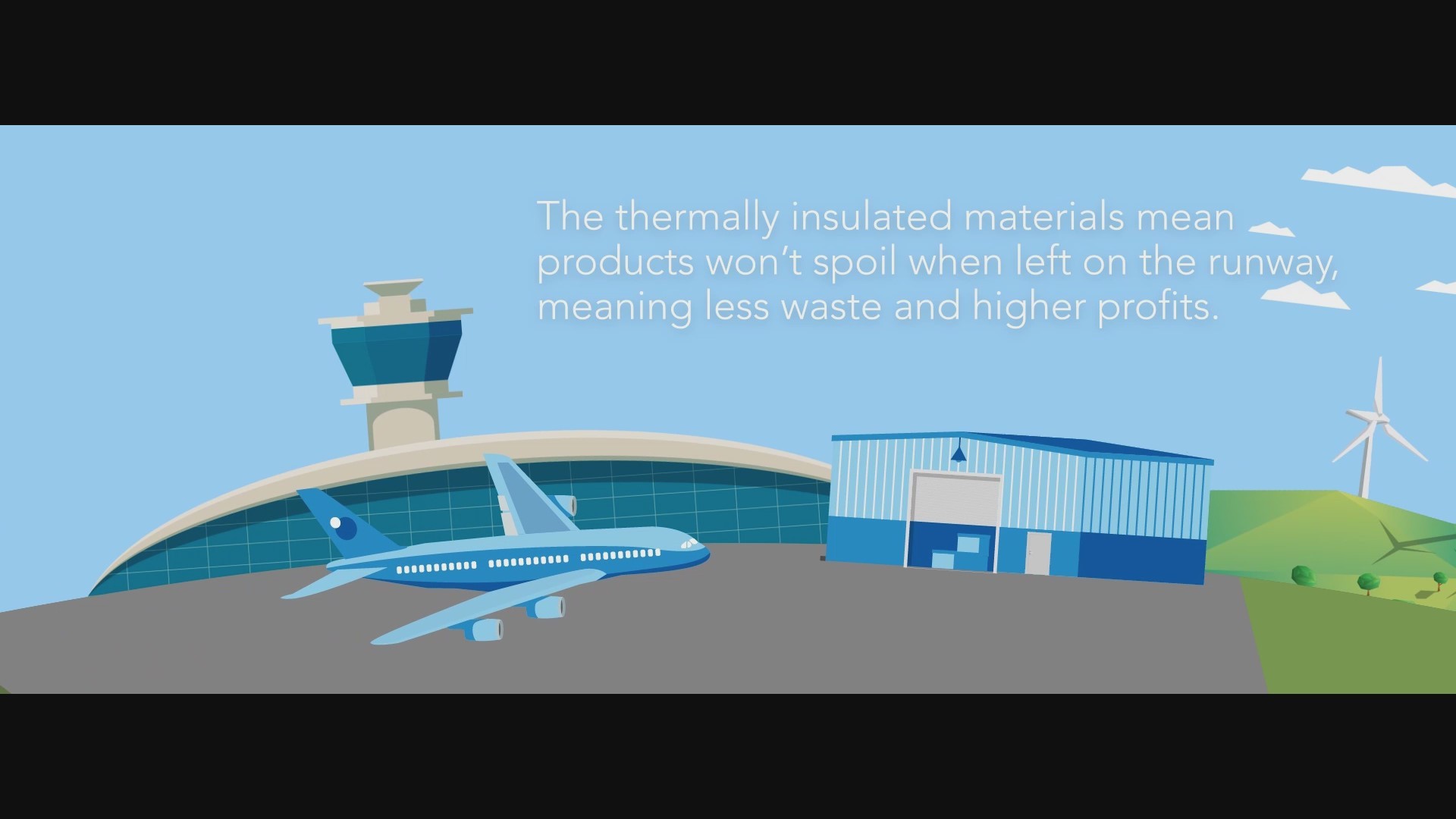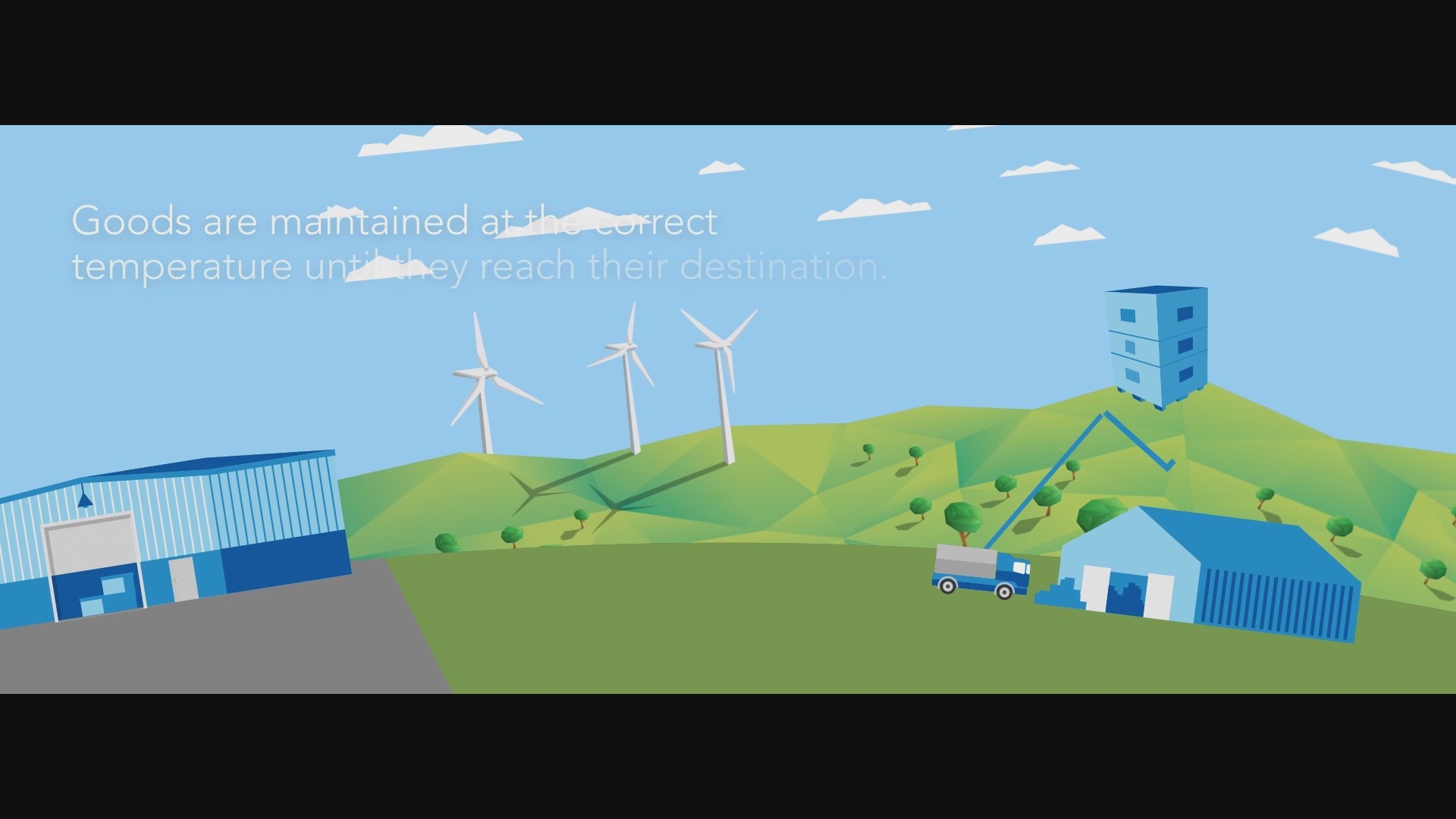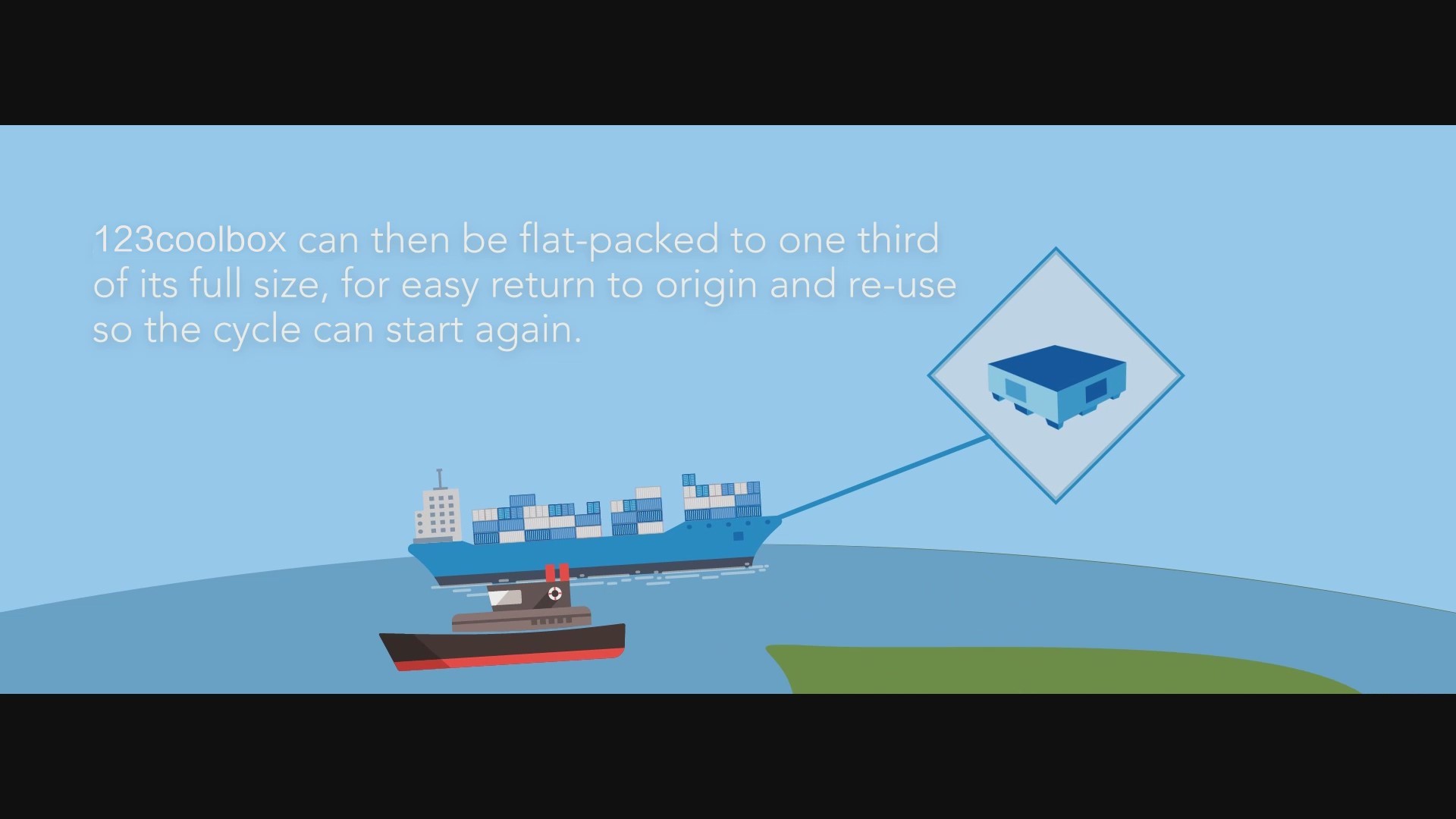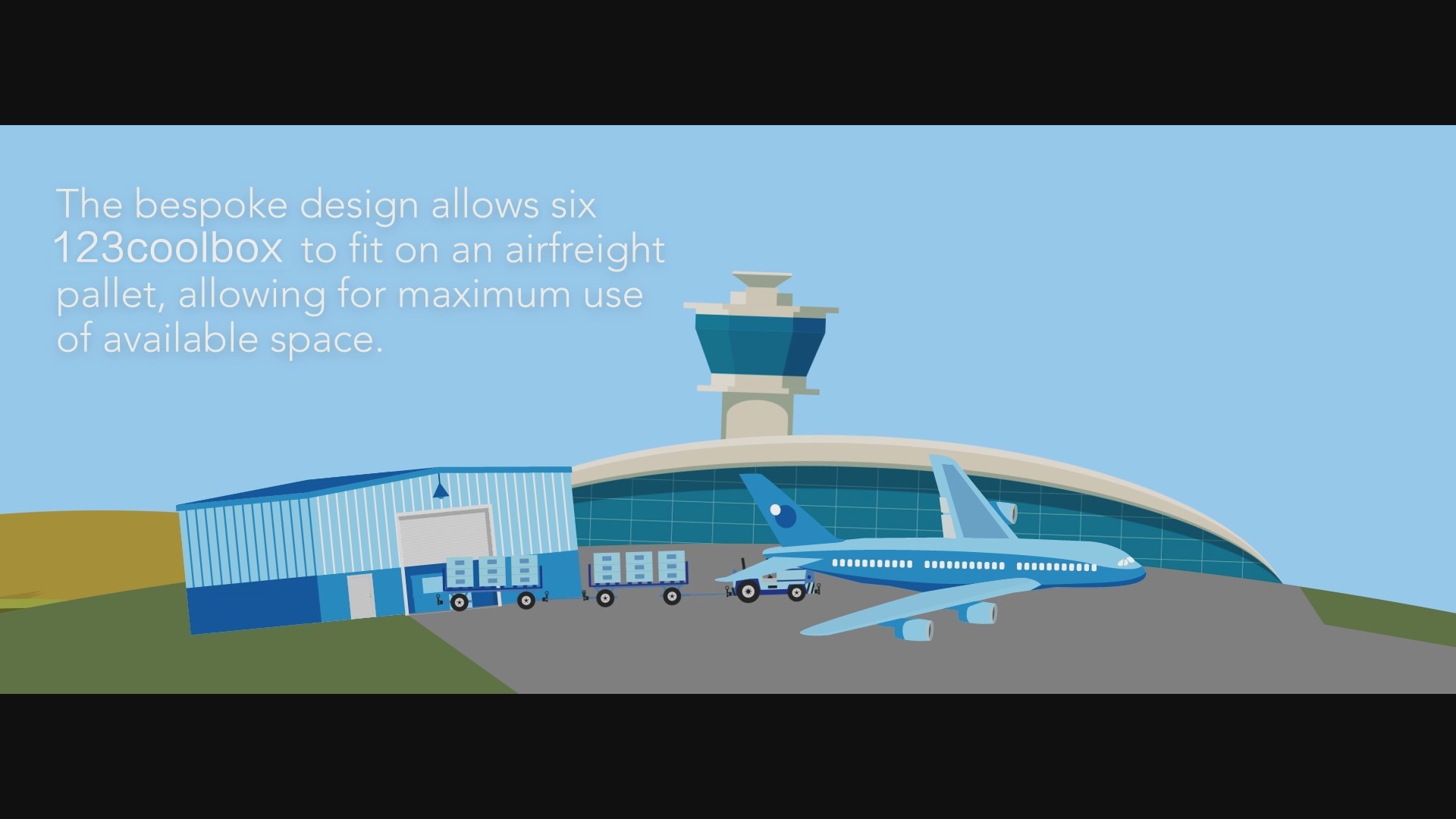 A smart, simple, airfreight solution
123coolbox effective in-wall insulation keeps perishable products at required temperatures from grower to consumer
Insulated, durable, collapsible, reusable
Constructed from foodsafe High Density Polyethylene filled with Polyurethane Foam, 123coolbox consists of just 11pieces - the base, middle section, lid and 8-side panels.
Designed to simply lock together, they form a fully insulated transport container with exceptional impact strength and water resistance.
When the product destination is reached, the 8-side panels can be unlocked and packed inside the base, middle section and lid for re-position and re-use.
Grower/Packhouse
Retail packs are sealed in the 123coolbox for the duration of the journey.
More actual products per shipment
Maintains Growers' reputations by safeguarding produce
Road Transport
The sturdy pallet base is designed to make it easy to move the 123coolbox by forklift or pallet jack
Secures perishables throughout the journey, reducing damage and rejections
Protects produce by ensuring it's only handled at the origin and destination
Export Airport Handling
The bespoke design allows six 123coolboxes to fit on an airfreight pallet, allowing maximisation of available space
Easy and efficient transportation
Minimises expensive handling at the airport
Air Transport
The 123coolbox is designed to optimise space utilisation in an aircraft
Better rate per kilo on palleted airfreight
Simple handling as general carge
Import Airport Handling
The thermally insulated materials mean produce won't spoil when left on the runway, meaning less waste and higher profits
No need for costly one-trip packaging
Reduces environmental impact via reusable packaging
Road Transport/Distribution
Produce is maintained at the correct temperature until it reaches its destination, after being dispatched on the final leg of its journey to the retailer
Less waster
Better customer perception
Retailer/Consumer
Retailers know that the produce has been looked after every step of the way. 123coolbox can be flat-packed to one third of its full size, for easy re-positioning and re-use
Better quality produce
Extended shelf life
Reuse 123coolbox multiple times, cutting cost and wastage.