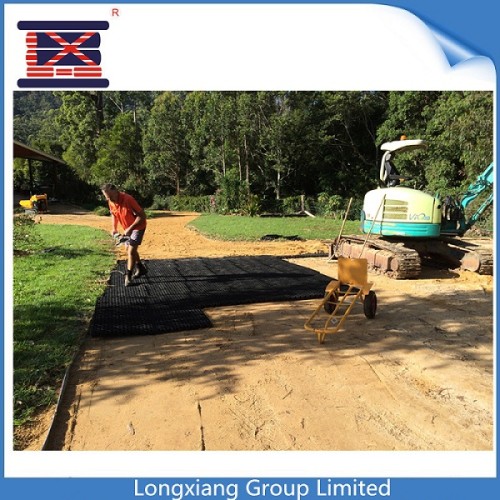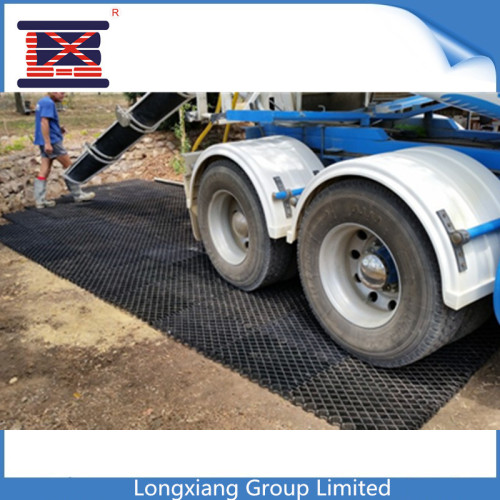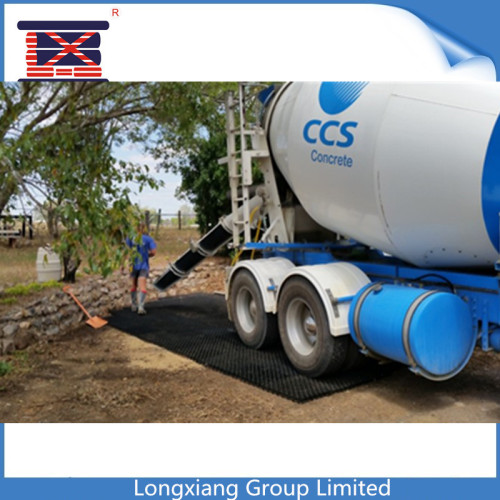 plastic turf reinforcing grids
Item specifics
Material

RPP+NPP+NPE
Size

500x500mm
Compressive strength

1000ton/sqm
Weight (g/piece)

2kgs
Working Temperature

Apply in temperature of -10℃ to 50℃
Description
What is Permeable pavers/plastic grass paver/plastic paving grids?
Longxiang Grass Pavers is a light weight plastic structure manufactured from 100% recycled plastics designed to stabilize and support turf, grass or decorative gravel. Grass Driveway Pavers is used in the landscape, construction and environmental remediation industries. Positioned under the grass surface, Grass Driveway Pavers distributes loads from pedestrian and vehicular traffic to the base course below, minimizing grass and root compaction.
How permeable pavers used for grass driveway car parking lot work?
The gap will seed planted in the honeycomb, GrassGrid have a height can keep the grassroots and walk in the vehicle certain pore, avoids the grass by the wheel rolling, to ensure the parking lot of greening effect, reduces the virescence maintenance costs.
Where is plastic grass paver used for?
• Emergency and firelane access
• Vehicle overflow parking lots for commercial developments, homes, sports complexes, festival grounds, churches and more
• Golf cart paths
• Racetrack infield and pit areas
• Drainage channels
• Slope stabilization and erosion control
• Street shoulder parking
How to construction?
Step1: Foundation soil should be layered and compacted, the density should be more than 85%.
Step2 : Laying the thickness of 350mm gravel weighing layer (fire lane is 600mm thick), flattening, rolling to dense.
Step3: Set the thickness of 70mm of small gravel and coarse sand as leveling layer.
Step4: By the way of plugging lap or pavement spread out the plastic grass paver.
Step5: Planting soil sprinkle in the cellular space, the planting soil thickness of 1 cm distance the plastic grass paver highest point.
Step6: Lay lawns or sow seeds on the soil.